This site is build in 2016 , we used WebPlusX8 for it. SITEMAP



A Top Loader from PESTER.
Equipped with a industrial robot from KUKA. Machine stacks the products to a formation , slights it to a position where the robotic arm can pick it up and fills a cardboard box with a number of layers ( depending on the size ). Then the box will closed, sealed with adhesive tape, and transported out of the machine.
Machine is OK. Machine is formerly used to make a promotional package. The sleever shoots a sleeve over for example two bottles of shampoo and shrinks the formation in a shrinktunnel to a solid package .
So for example two for the price of one…




Click the image to see more photos and data of the machine of your choise .
Ex. Pharma so well maintained. Stacks the produkt in a stacker , slight the formation to a transferpoint where a side pusher pushes a number of the layers in a pre-folded box.
The box will be closed with with adhesive tape.
Complete with a set of documentation and to see in working order at our warehouse.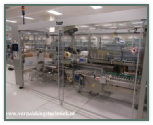 All the machines have seen the workshop for a short or longer period....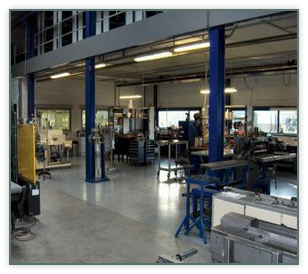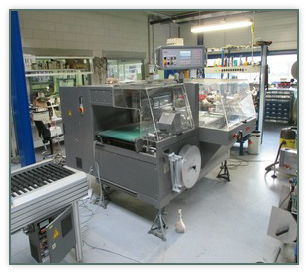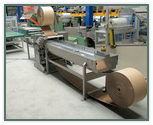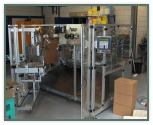 Solid carton packer, makes shipping packages for example CD's , DVD's, books etc. With two rolls COLD SEAL corrugated Kraft paper the machine produced cardboard "enveloppes"
So a good solution for the eCommerce market ideal postage parcels.Machine is reconditoned and again in good working order.