This site is build in 2016 , we used WebPlusX8 for it. SITEMAP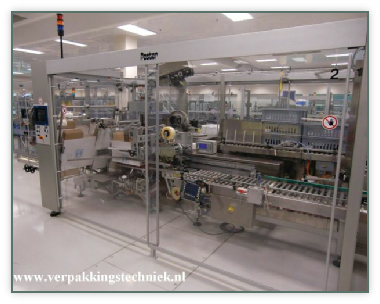 A Top Loader from manufacturer PESTER.
Equipped with a industrial robot from KUKA.
Machine stacks the products to a certain formation.
Brings the formation to a transfer point where the robotic arm can pick it. And brings the formation into a American cardboard box.
This this continueus till the box is filled completely after that the box will be closed and tapes with adhesive tape…
………..and transported out of the machine.
Slideshow of the images made from this machine…..

Back to the LIST....