This site is build in 2016 , we used WebPlusX8 for it. SITEMAP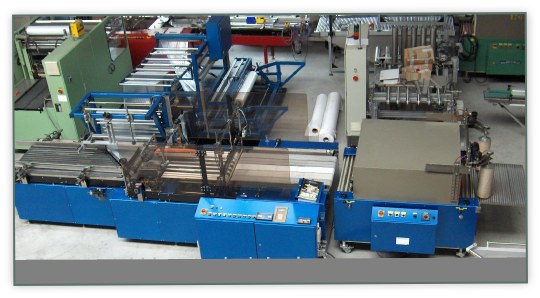 Hugo BECK PS700 inline machine.
Very complete packaging line from
Hugo Beck type PS700 type adjustable film folding box and a side sealer.
Complete with a film unwind system, shrinktunnel,
motor driven accumulating roller conveyors.

Is formerly used to wrap isolation plates with fire-retardant foil.
We made already some modifications to the system which rewind the waste-film strip.
Slideshow of the images made from this machine ...

Back to the LIST....