This site is build in 2016 , we used WebPlusX8 for it. SITEMAP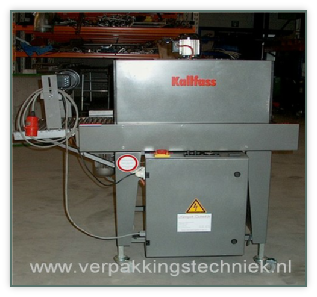 KALLFASS Picolo ( small shrink tunnel)
KALLFASS Picolo with a small heating zone, looks good and works as it should …..
EXTRA: build on the rear a product cooler.
There is also still such a sweet little tunnel in a green color.
With new drive chains, upholstery on the rods and new curtains mounted in front for the entrance and exit.
Slideshow of the images made from this machine…..

Back to the LIST....