This site is build in 2016 , we used WebPlusX8 for it. SITEMAP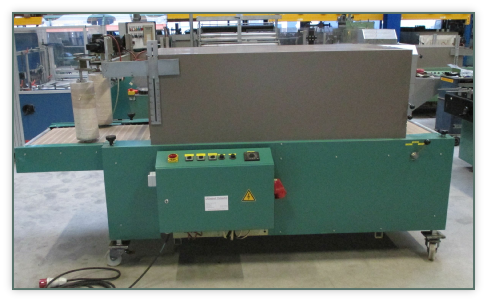 Hugo BECK HSL 618-45 shrink tunnel.
Long heating zone , up to 180 cm.
Maximum height of the entrance 45 cm.
Width is maximum 60 cm.
Machine is equipped with a Kevlar mess belt conveyor.


EXTRA OPTION : there is a motor driven constrution mounted on the back of the machine which rolls over the shrunken foil to give the parcel a better performance.....
Slideshow of the images made from this machine…..

Back to the LIST....