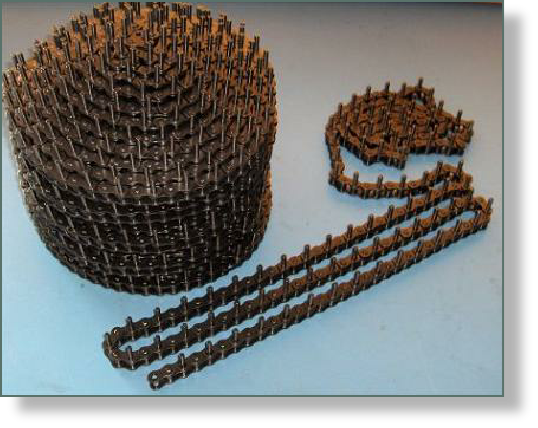 Chains with extended pins are necessary for the most shrink tunnels. We let us treat all our shrink tunnels chains at the factory with a special heat ressistance lubrication . Obviously is that monthly lubrication during maintenance will give these chains a longer life.
The most common sizes are 1/2 , 3/8 en 3/4 inch which are on stock.
For the most shrink tunnel manufacturers we have the drive chain on stock !
Drive chain with extended pins in use in a shrink tunnel…