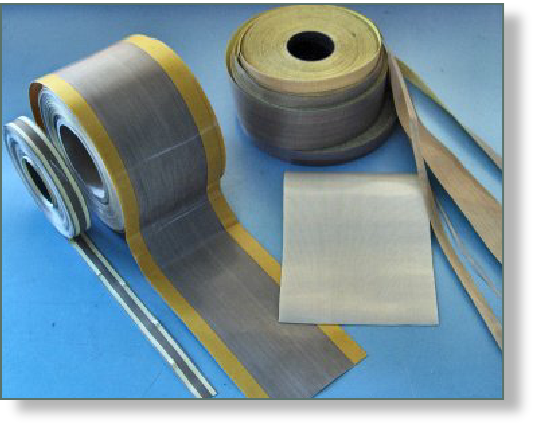 Teflon (PTFE) tape for packaging machinery is tan or brown in color. It is made by coating a fiberglass cloth with Teflon (PTFE). One side can also be coated with a pressure sensitive adhesive, which permits these tapes to be used at temperatures of 250 C
Available in every width in thickness 8 - 12 -15 - 25 mU.
Teflon zone tape is primarily used in applications where it is not desireable for adhesive to come in contact with a heating element.
PTFE Teflon tape coated with adhesive, zonetapes, duplextapes…