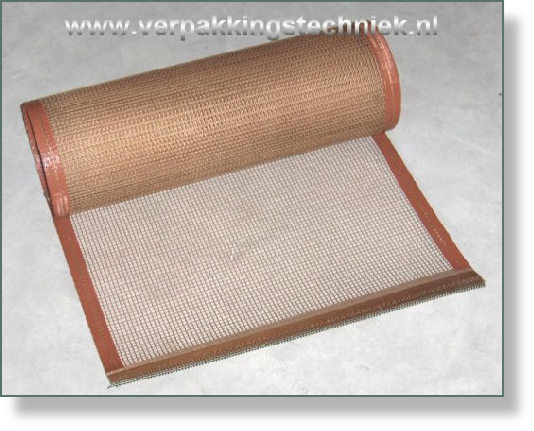 PTFE coated open mess structure belts which are in use in shrink tunnels.Normally used in shrinktunnels when the products are small and light, then this belt will avoid that the product will fall between the rods !
This are belts with a Kevlar fiber which is impregnated wit a NON-STICK material.
The belts need to be measured correctly , this is very important !
The ends of the belt are connected together with a stainless steel connector.
Kevlar belting for Shrinktunnels